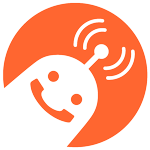 Callbot Privacy Policy
We collect as little information as possible about you and your property.
The Callbot app asks you for your mobile phone number for the purpose of using it as the Caller ID when you make phone calls with the app.
The Callbot app uses the Facebook iOS SDK for advertising purposes. This framework provides us with feedback on the performance of our advertising within Facebook.
The Callbot app and website uses
Google Analytics
to track anonymous user interactions. This allows us to continously improve the application and make it easier to use. You can opt out of this tracking in the Callbot app settings.
The Callbot app records your calls, and uploads them to a secure server, where they are then sent back out to your calling group. These call files are deleted regularly.
Callbot is a service intended for personal and business use calls of a legal manner. Calls made for unsolicited marketing, and specifically SPAM are not allowed. Calls attempting to use the Callbot app for SPAM calls may go undelivered. Calls from a known SPAM number may be blocked, including by parties Callbot cannot control including telecom companies, and governments lists of known SPAM numbers.. These include the telecom company of the SPAMMER as well as the recipient. Sperry Labs and the Callbot support team cannot troubleshoot undelivered calls blocked outside of our service.
The Callbot app is for use in the United States of America and Canada. The app is only available in those countries and calls originating outside of the USA and Canada cannot be promised successful delivery.
If you have any questions regarding this Privacy Policy, feel free to contact us at callbotapp@gmail.com
Last Update: February 14, 2023