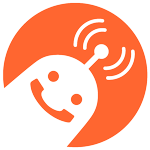 Say Hello to Callbot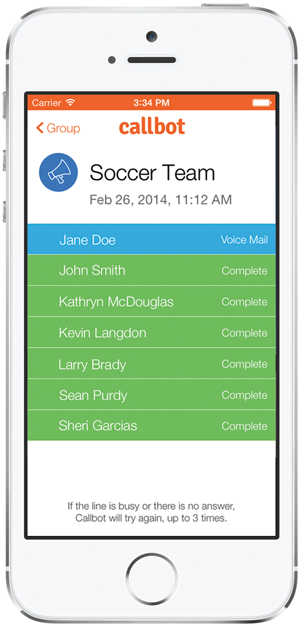 Callbot will call a group of contacts for you in minutes to deliver a personally recorded voice message right from your phone. Simply make a group from your contacts, and then record your own voice message, then let Callbot make all the calls for you.
Download or iPhone
Download for Android
FREE to download, and then start by calling 20 contacts for FREE, after that pay only 99 cents for each additional 20 contacts that you need to reach. No confusing credit systems, no computer required, no contracts, no hassles. Billing is directly through your apple account.
Callbot uses your own phone number on your recipient's caller ID.
Callbot manages all of your call results in real time.
YOUR VOICE HAS ENDLESS POSSIBILITIES
Announce the birth of your child
Share your children's voices with loved ones
Send out emergency messages
Pass along time sensitive business deals or sales
Schedule meetings
Share holiday plans and greetings
Send voice birthday invitations
Manage your volunteers
Notify employees
Send out important group reminders
LET YOUR VOICE SPEAK FOR YOU
Articulate emotions with your voice, add depth and personalization, clarity, and character with every message you send.
Don't let your important messages feel impersonal in text, instead add an extra point of professionalism to group announcements and advertisements by letting Callbot automatically call your contacts in a matter of minutes, without needing to spend hours on the phone.
So few of us have the time to talk to every single person that we need to, but all of us have important events and information that we need to convey to lots of people, let Callbot save you time and pass the word for you!